About Our Company
The company operates and specializes in adventure travel & package tours across the country. The main destinations offered are Ladakh, Garhwal, Kumaon, Himanchal Pradesh and Sikkim.
.
Activities
Activities include mountaineering, high altitude trekking, short treks, camping, motor biking, jeep safaris, para gliding, camel safaris, horse safaris, wildlife, skiing, rock climbing, abseiling, cycling, rafting, etc.
.
Corporate Management Programs
Besides offering adventure trips across the country, Alpine Adventure Outdoor Programs is also a name in Corporate Management Programs that are adventure-based with specifically formatted team-building activities or devised exercises.
.
Confidence
Over the year we have had more then 4000 guest all over the world who have enjoyed our services & experience. We have tours ranging from tough adventure to soft offbeat leisure in India.
.
Safety
Alpine Adventure Outdoor Programs has record in safety operations. With it being a serious issue, the company invests considerable time and resources to develop and operate high standards of safety.
.
Equipments & Instructors
All technical equipments and safety systems are out-sourced from Europe. Our outdoor escorts and instructors hold qualifications from the most prestigious institutions in India. While having experience and expertise in what they do best, our instructors al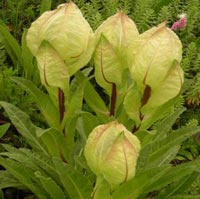 so love being with people and enjoy their tough job.
.
The Team
Our team is exploring and discovering company of young and experienced tour escorts, Instructors, Guides, Porters, providing with good hospitality and friendly team work. Our Instructors and tour escorts have been trained from Nehru Institute of Mountaineering with Basic, Advance, Mountain Guide, Search & Rescue courses and have had experience of the successful expeditions. We are having both male and female group instructors / tour escorts are expert in handling any kind of group programs from the start up to the tour end. Our kitchen staff is well experienced in making any kind of recipes for Indian / Foreign clienteles from the foot hills up to the higher Himalayas. Our field staff means mountain people who have had an active involvement and rich experience in operating adventure tours flawlessly for the last 10-15 years and always takes care of the group for kind problems, requirements or first aid when require during the trek or any student camp programs.